Vision Quest
The Vision Quest, in one form or another, has been utilized by cultures from around the world through human history. It is still used today because it remains an incredibly powerful spiritual tool. There are no churches, synagogues, mosques or cathedrals. Just you alone in nature, with the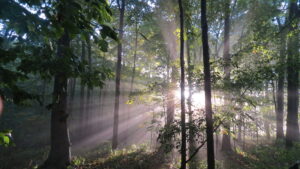 Creator.
The contacts provided here are trained to provide the Quest experience passed down by Grandfather Stalking Wolf. He removed all cultural elements and distilled the experience down to its fundamental core which works for all people regardless of religion, culture, spiritual beliefs or creeds. There are people around the world who run Vision Quests programs and I hope you will consider seeking out this remarkable spiritual experience.
Earthheart
www.earth-heart.net
Vision Quest programs and spiritual mentoring
Location: Varies with program. Primarily USA.
Ways of the Earth Living Museum
www.waysoftheearth.org
Vision quests and Quest Protector programs.
Location: Addy, Washington, USA
Vision Quests, Vision Quest Protector Trainings, Wilderness Therapy

Ages: Adults & Adolescents
Location: Camano Island, Washington, USA
Jason Baker
www.evergreen-vision.com
Vision Quest
Location: Maine, USA
Quiet Waters
www.quiet-waters.net (under construction)
quietwaters7@gmail.com
Vision Quest: We offer Vision Quest programs including a women's-only Vision Quest.
Spiritual counseling/quidance: We offer personal spiritual counseling and guidance to help people break through blocks, transform their lives, and empower their vision. Via Skype and in person. We also offer other transformational programs in a small group format.
Locations: Canada and United States
Earth Visions
Sam and Novella Kennedy
earthvisions@rtelco.net
336-622-1844
Vision Quests upon request
Location: Liberty, North Carolina, USA