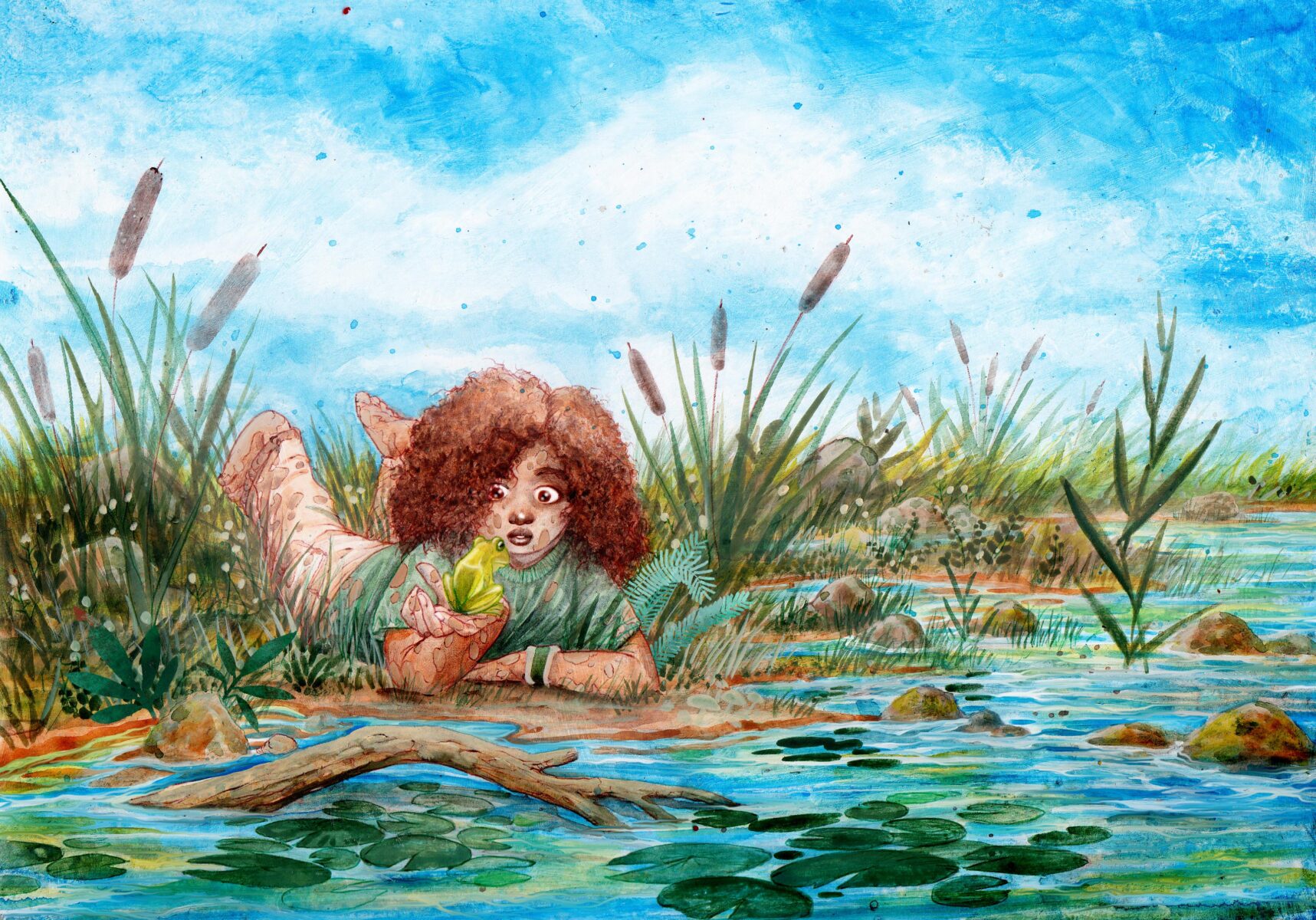 Debbie's new children's book, A Home for Harley, is now available! This book has beautiful artwork and tells the story of one young girls journey to understanding and appreciating the natural world. The ebook is available on Amazon. The print book is available on Amazon, Barnes and Noble and other online retailers.

Reviewed By Bruce Arrington for Readers' Favorite
A Home for Harley, by Debbie Tremel, is an illustrated book for kids from about 2nd or 3rd grade on up. Abbey wants to make an aquarium and raise a frog in it, similar to what they have in her school. Her interest in outdoors and wildlife fires her plans to make a suitable mini-ecosystem. But she finds the task harder than she initially thought. When she comes to the pond to collect a frog, it doesn't seem willing to be a pet. She changes her strategies and learns how to move about the wild in ways that won't so easily frighten away her target. Some of her methods are quite humorous, and her mom's support makes the story feel very real.

This is absolutely a delightful book, filled with humor, charm, and good moral lessons. The watercolor artwork is professionally done, providing amazing colors and details. It's obvious a lot of work went into each color-filled page. I appreciate the sensitivity of Tremel's attitude toward wildlife, and how she portrays the needs of the critter that called the pond its home. This is a good lesson for children, helping them to realize that there are times that wildlife should be allowed to live where it occurs naturally. The way Abbey realized the value of the frog shows good character on her part. She is able to enjoy the environment along with the animals that live in the pond. A Home for Harley, by Debbie Tremel, is a book that children will love to read and appreciate. Highly recommended.